Julien Bracht Explores The Power Of Pure Techno On "Rave Flower"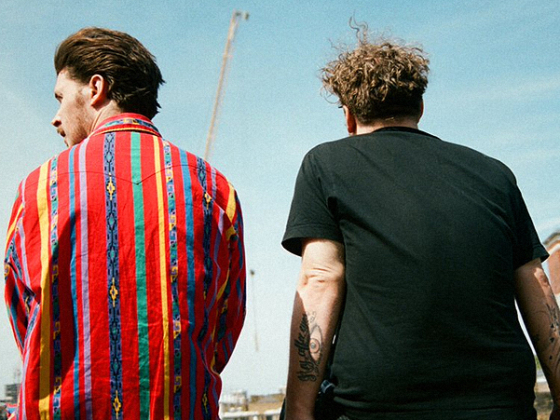 From one half of the indie post-rock duo to rising star of Berlin's techno scene, Julien Bracht releases the bold and powerful Rave Flower on his System Records label. A melodic journey from start to finish, Bracht combines his impeccable craftsmanship to create refreshing techno beats. An artist with a deep love for analog synthesis and production, Bracht works from his studio in Berlin and creates Dave Smith's unique powerful acid engineering: the Prophet 6 synthesizer and classic Roland machines.
During Rave Flower - Julien Bracht reveals why you should check out his DJ set. The sound develops from start to finish with moments of ecstasy, euphoric vocals and a sharp techno beat reminiscent of an old school story. The four-track EP opens with "On the Ocean" and features classic techno beats from the legendary Prophet 6 from start to finish, bringing out that true nostalgic electronic energy often heard from Todd Terrier or Palms Traxx. The track This is followed by the more acid sloshing 'Don't Pursue Your Enemies' which is more acid techno noise. Spanning four floors, this techno track is filled with amazing bass synths and incredible rhymes. There are plenty of airy moments here, a favorite being the euphoric breakdown "Rave Gen".
Speaking about the new EP, Bracht writes: "This is my first new musical work since the release of my debut album Now Forever One last year. I really wanted to get back to the "jumping point" I had before starting Lea Porzelana. It's my way of expressing my personal sympathy with layered emotional rhymes and very expressive table settings. The EP is made for real rave moments and I'm definitely inspired by the big room deficits of the 90s and 2000s." He added: "I put all my energy and love into this EP and I appreciate you listening to of this and maybe your "terby" moment, private access to the club or just with you at home, enjoy it!
Flower Rave is now available on all streaming platforms.
Connect with Julien Bracht: Instagram | Facebook