TECNO Gaming Smartphone TECNO POVA 4 To Retail At Under P8K In Shopee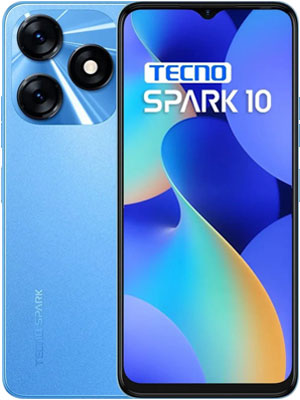 TECNO Mobile, the world's leading mobile phone brand, has launched a best-in-class smartphone for avid gamers, entertainment seekers and smart shoppers, the TECNO POVA 4.
Equipped with the flagship Helio G99 gaming chipset for an incredible performance boost, TECNO POVA 4 has 8GB plus 128GB large storage and V2.1 Extended RAM to allow users to enjoy multiple games on their smartphone. With an ultra-long battery life and fast charging system, users can rest assured that their phones won't die as they outperform everyone else in the game. or while browsing. or during a conversation.
The TECNO POVA 4 will be available in the Philippines starting October 15 via local online retailer Shopee. It will be sold at TECNO Mobile Shopee (https://bit.ly/TECNOPHSHP) for only PHP 7,999 .
High gaming performance like never before
TECNO POVA 4 delivers excellent performance. Its MediaTek Helio G99 takes 4G gaming smartphones to the next generation. Based on the high-performance TSMC N6 chip (6nm class) manufacturing process, this chip allows you to play all day with a large camera, fast display, smooth streaming and reliable global connection.
MediaTek Helio G99 features a second-generation intelligent resource management engine that optimizes the CPU, GPU and memory to ensure the game always runs smoothly with maximum battery life for long games. Meanwhile, the network engine prioritizes game traffic to ensure the lowest ping and monitors Wi-Fi and 4G connection quality to ensure users stay connected to game servers.
The MediaTek Helio G99 features an octa-core processor with two high-performance ARM Cortex-A76 processors clocked at up to 2.2 GHz and a high-performance ARM Mali G57 GPU. High-performance LPDDR4X memory up to 2133 MHz and fast UV 2.2 class storage accelerate data access, increasing performance in games, applications and everyday tasks. Along with 8GB RAM and 128GB storage, TECNO POVA 4 has seamless multitasking capabilities. Additionally, the RAM is expandable up to 5GB for a total of 13GB RAM, so users can enjoy smooth gameplay even with multiple programs running in the background.
Upgrades without the high price
TECNO POVA 4 has several upgrades: visual experience, acoustic experience, more memory, hardware gyroscope and gaming software updated with Panther Engine 2.0, which improves the gaming experience.
With a 90Hz refresh rate, graphics transitions are smoother and details are richer Games become more exciting. Enhance the acoustic experience with dual speakers and DTS sound technology.
Emergency battery system
With a larger and safer 6000mAh battery, your mobile phone fun is virtually endless. Fully charged TECNO POVA 4 can play games for 14.21 hours; or 37.25 hours for communication (Facebook); Or watch on YouTube at 20:08.
With 20% battery left, the user still gets 12.39 hours for phone calls or 2.84 hours for gaming (4.02 hours for watching PUBG or YouTube,
A sleek and innovative look with a touch of technology
Aesthetically, the TECNO POVA 4 will not disappoint. The surface consists of both matte and glossy parts that show good texture and express a sense of technology through good texture. The unique membrane joint design expresses the high speed and aesthetic feeling of the track and combines the surface pattern with a unique light reflection effect. The Techno Pova 4 is available in three colors: Uranolite Grey, Lava Orange and Cryolite Blue.
HD camera system. clarity exceeds imagination
TECNO POVA 4 takes perfect pictures with its 50 MP HD camera system. With excellent image processing capabilities and a 2MP camera with bokeh, it captures images and sharp details. It has an 8M front camera and an AI camera along with a 50MP main camera.
All new HiOS updates
HiOS TECNO POVA 4 update provides exciting gaming experience. Advanced IDA Engine 3.0 connectivity ensures fast switching to optimal networks, stability and low latency, and intelligent roaming.
Its Aurora engine and artificial intelligence algorithms are used to determine user behavior and resources needed by scripts. Resource preloading technology is used to instantly launch apps and load content so that users can open apps more easily. Frequently used programs are moved to non-cold start to speed up program startup.
Its Magellan engine ensures full-screen video playback and reduces power consumption.
For more information, visit Tecno Mobile at www.tecno-mobile.com
ADVT.
Read:
Sign up for INQUIRER PLUS to access the Philippine Daily Inquirer and more than 70 articles, share up to 5 gadgets, listen to news, download from 4am and share articles on social media. Call 896 6000.