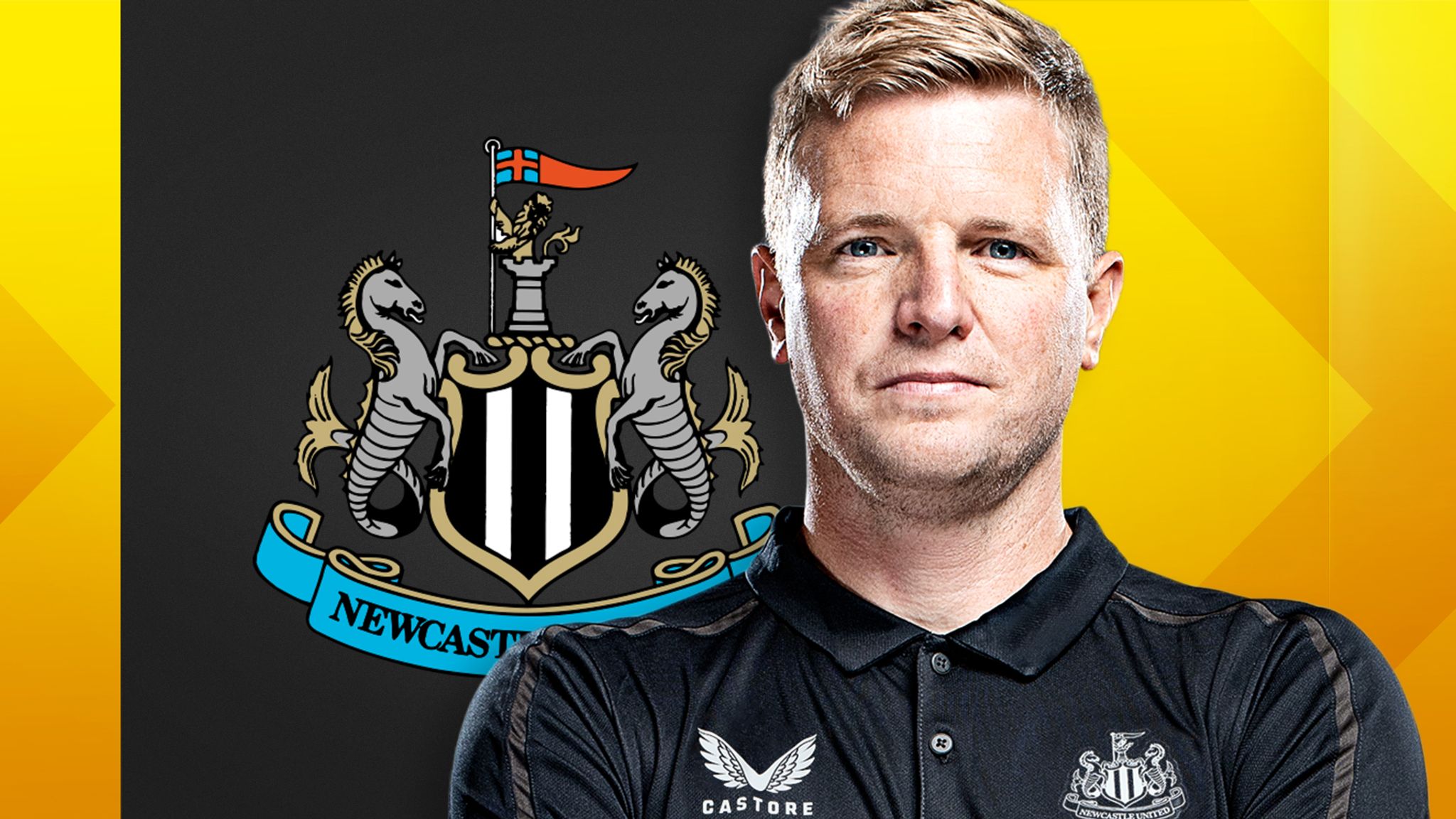 On Saturday night in the center of Newcastle-upon-Tyne, a small but highly engaged audience will enjoy a 40-minute performance by a brooding space stuntman, accompanied by a montage of soundtracks spanning centuries of estates, manor houses, dance halls and the North. Eastern Cafe. Next up was an hour of great live ambient music from local duo Golden Shields, followed by a very intense set from Newcastle-based Spanish singer-producer Laura "Late Girl" Stutter Garcia, with minimal tracks reminiscent of early grime and Björk. .
We're at world headquarters, in a room in Curtis Mayfield's house, all the walls covered with portraits of black radicals and musicians, texts against anarchists and racists, and the command to "love one another." The event was organized by Jeff Kirkwood, producer of Left Field DJ Man Power, head of community engagement at WHQ and head and promoter of record label Me Me Me. In addition to his Bed Waiter monikers, he performed an opening set. The Royal Northern Sinfonia's next orchestral edition will support American ambient pioneer William Basinski at the massive Sage Gateshead arts venue later this month.
From the pagan electronic folk of Me Lost Me to the raw noise of Kenosist, Tonight is the product of an experimental music community that oozes creativity and regional pride. It is a scenario that persists despite major challenges. After nine years, the radical art and community space Old Police House (TOPH) recently closed due to the lockdown due to Covid. The Tusk Festival, which showcases international underground classics from Moore Mother to Terry Riley, has failed to secure further Arts Council funding after its previous nine successful years, apparently due to increasing competition.
However, there are many DIY sites and groups. The Star and Shadow Cinema and Event Space (home of the original Task Festival) has been run by non-serial volunteers since 2000. Cobalt Studio is a local club, print shop and cafe that rents workspace in a maze of shipping containers between a BMX social and a folk pub. ("We often have clog dancers come to the cafe," says Cobalt founder Kate Hodgkinson.) Luber Fiend is a nonprofit music venue, bar, workshop and radio studio, the brainchild of Stephen "Bish" Bishop. Off Label Electronics Opal Tapes.
Much of this has to do with feelings of unfair alienation. "The North East has been neglected and isolated by various governments," Kirkwood said. "Especially after Covid, it was a great feeling: nothing, no one will do anything for us, hell, we'll do it ourselves." Your goal is to give them an audience and prove them wrong.
Every day there are concerts, master classes and projects. The task will reboot and start a new series of concerts. Kirkwood is launching a scheme to provide cheap work for local people in poor North Shields, a stark contrast to the oyster bars and quaint Tynemouth craft market.
And there is the hidden but essential preservation of the past. N-Aut (Underground Tapes Without An Audience) offers free recordings of past concerts and festivals from places like TOPH; Directed by David Howcroft, the Newcastle Viz comic strip is believed to be the inspiration for Rev Davy Gravy. Susie Davies' fantastic new documentary The Kick, The Snare, The Hat & A Clap tells the story of the Ausburn Valley outlaws of the '90s, and the fast-paced YouTube channel Task TV has archived a huge chunk of underground culture.
Kirkwood will continue the orchestration of Sage's Bed Waiter with a new composition with Fiona Bryce. Parts of it will be performed by a choir of dementia patients, including her grandfather, who raised her, in the church where her grandparents were married 70 years ago. Theater is certainly about the past, but as Kirkwood says, it's not just about building an artistic future, it's about paying more attention to an area that's not far from the action, but has its own culture." .
This view is hard to contain, especially in the wider Newcastle and Gateshead area, which is overwhelmingly white and pro-Brexit. Miriam Rezai is a recording artist and academic who currently runs the TASK program with founder Lee Etherington and directs TOPH with sound musicians Adam Denton and Mark "Kenajist" Wardlow. Avant-garde harpist Rhodri Davies and William Edmonds of noise-pop duo Yes You inspire and support talent and provide an alternative social space, appearing in shows and collaborations from the turn of the millennium to the present day. "I'm a dark-haired, mixed-race, working-class girl," she says "Because I work full time alongside my studies, it's always been hard for me to make friends. I've experienced class lines and I'm very grateful to be a part of it." Now his travel business takes him all over the world with increasing commissions and collaborations.
There is also an extraordinary sense of local history hidden behind it. Etherington has led the task since 2011; Over the past decade, he's promoted shows like No-Fi with Ben Ponton of local art Juviet France, creating a local micro-infrastructure for amazing music since the 1980s. Etherington reinforces these connections when he mentions former no-fi venues like Morden Tower, "a medieval craft guild built within the walls of the old city, which in the 60s was home to Ginsberg, Truckee, Bunting, and so on. From the avant-garde world. guard"
Club and rave culture is also an important historical pillar. The world headquarters has been there since 1993 and was founded by Tommy Kolker, the first black graduate of the Newcastle Centre. Before WHQ, Culker braved attacks from organized racist groups for running Trent House, a city-centre pub that was a haven for misfits, including the founder of Viz. He was one of the first to play house music in Britain and brought the gay crowd back to the late night rock scene. Although WHQ has new directors, including Kirkwood's creative partner Gabriel Day, Caller's claim to safe haven from discrimination remains in its policies and facilities.
The '90s saw a thriving underground party scene in the Northeast, from techno tears in valleys and warehouses to, as Golden Shields' Sued Bergman recalls, "crazy parties in some dirty clothes shop in Whitley Bay where you'd hang out." . Be it delivered, get a more cool and atmospheric ending to Warp or Ninja Tune type events that appear and sound live. From this intersectional hippie-rock scene came Coldcut and their fellow borderline Raj Pannu, now producing deep techno for Me Me Me, while Freerotation founder Stevie turned a small festival into a social festival. British Electronic Music Community Millennium Site.
Of course, it's impossible to talk about the music scene in the Northeast without mentioning folk. At the Cumberland Arms pub, where these clog dancers congregate, Domino Records takes the stage centering on offbeat new talent like art rockers Richard Dawson and Me Lost Me and a hypnotic loop pedal produced by Natalie Stern. The manipulator and the vocalist. There's no fine line between the DIY circuit and local folk acts like the Unthanks. Mark Knopfler also rediscovered his roots at the same bar decades ago. A city that forms a bond the size that Kirkwood adds to the canonical line, "Sting's daddy milked me." (Ernest Sumner ran the dairy chain where Kirkwood grew up in Wallsend.)
Amidst all this underground heritage is The Sage, a huge, vibrant and diverse lounge. Its cultural hegemony is ambiguous, to say the least: Etherington talks about "paying the pioneers" (Sage, with the Baltic Center in Gateshead, has raised millions over the years), while freezing out the independents. Rezai worked at Sage for a short time but left the company shortly after the Ukip conference in 2014. "I cannot and will not accept hate speech and racism," he said Others are more forgiving: Day is a board member and Late Girl is the artist-in-residence. Cobalt's Kate Hodgkinson says it has developed a cultural appeal since it opened in 2004, helping arts graduates like her "fit in and really make a difference" rather than being on London's "hamster wheel".
So the upcoming Kirkwood Sage show is an attempt to take their big stage to the Northeast and underground. We mingled with the WHQ crowd, from teenagers to seniors, and headed out to join the Saturday night drinkers and discover their ultimate passion: a strange mix of far-left politics and entrepreneurship with a distinctly Geordie swagger. Surrounding. Unwittingly, many musicians echo Kirkwood's phrase, "Shit, we'll do it ourselves."
Along with local music DJs, poets and rag vendors, we head to Zerox, a new LGBTQ+ mixed indie bar where the kids are playing Erasure, Grace Jones and Talking Heads. It's a far cry from the hypnotic immersion of the WHQ show, but it dismisses the North East as a monocultural 'bachelor party town'. No one rests here. Each of these artists and spaces for DIY are struggling every day.
"It's tough out there," Rezai said. "But we did everything ourselves and I'm proud of that."
William Basinski and Bad Weather, Bryce and Novak of the Royal Northern Sinfonia play Sage Gateshead on November 4.
Speaker Series - Professor Brett Mitchell