Xiaomis Redmi A1 On Offer Price At Darazs 11.11 Campaign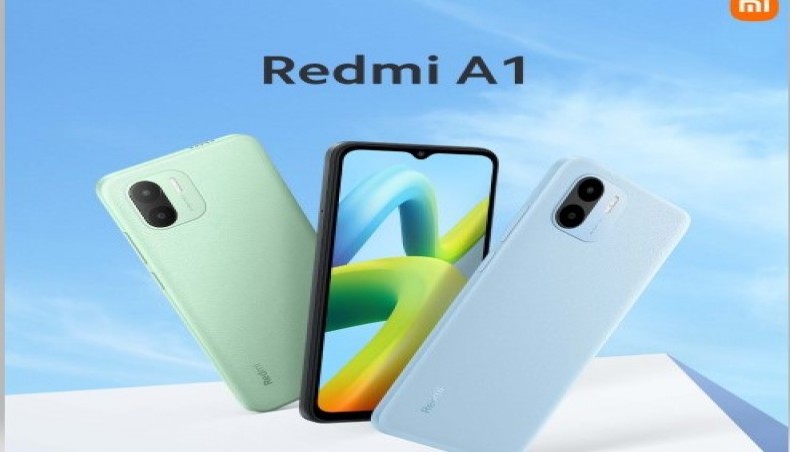 According to a press release published on Thursday, Xiaomi has announced the launch of its Redmi A1 at an affordable price for everyone.
He said the device will be available exclusively on the Daraz 11.11 online platform at an attractive price.
The phone has useful features, including a large screen, dual cameras, a slim design and a large battery. Although it is a budget phone, the excellent features of the device offer a lot of options to the users.
The phone uses a large 6.52-inch screen to deliver better video quality. It has an HD Plus resolution of 1600 x 720 pixels. For longer viewing, the devices offer a dark theme and a night light mode that prevents eye strain.
Redmi A1 has dual rear cameras: one with 8 MP and the front one with 5 MP. Photos and videos can be taken in a variety of modes, including portrait, short video and time-lapse with the rear and front cameras, giving users a wide range of video and photo options.
2GB RAM and 32GB ROM also support extended storage up to terabytes, leaving room on the device to store more data.
It is equipped with MediaTek Helio A22. Powerful hardware and the latest device software ensure trouble-free operation.
The slim and flat design of the Redmi A1 has a transparent leather-like texture that protects the phone from scratches. Also, the phone has a large 5000 mAh battery and a 10W charger so customers don't have to worry about charging the battery.
The Redmi A1 is available in three colors: Black, Light Green and Blue. It will only be available during the Daraz 11.11 campaign, which is scheduled for November 11.
The 2+32GB phone is priced at Rs 9,999 for customers in Bangladesh, but the price will be reduced to Rs 9,199 through a special discount during the Daraz 11.11 campaign, the release said.
11.11 Mega Campaign Webinar: Tips and Tricks