Tecno Details The Ultimage Tech That Powers Camon 20 Premiere's 50MP RBGW Camera
Tecno launched the new Camon 20 series earlier this month and the top model comes with a unique camera setup. It uses a combination of imaging technologies that the company calls "Ultimage," which is a combination of an image sensor and artificial intelligence features.
The premiere of Tecno Camon 20 shows what Ultimage can do. It has RGBW camera sensors that the company has been working on for a few years now. Having a white sub-pixel instead of a green sub-pixel increases light transmission.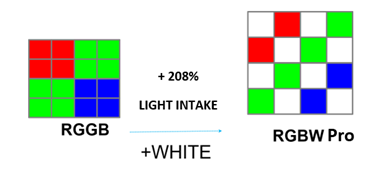 In addition, the company used a glass element (1G + 6P) in the assembly of the lens, which also helps. And finally, nothing replaces the size of the sensor. the first proposal changed from a 1/1.73" sensor to a 1/1.56" sensor, increasing the pixel size from 0.8 µm to 1.0 µm. Remember that area is measured rectangular, so the new pixels have 56.25% more light collection area.
Premiere also uses sensor-shift image stabilization instead of the optical stabilization used in previous models. The sensor moves 5,000 times per second to correct for hand shake and other unwanted movements, making the image clearer in the dark.

The raw camera output is fed to the Portrait Master algorithm, which has been trained on 50 million photographs of people with different skin tones. This allows users to take what Tecno calls "one perfect shot".
In case you missed the announcement, the Tecno Camon 20 Premiere has a very interesting camera setup. As mentioned, the main camera module is a 50MP RGBW sensor. The Ultraline device uses a 108-megapixel sensor behind a 115-degree lens, which is the highest resolution UW camera we've ever seen.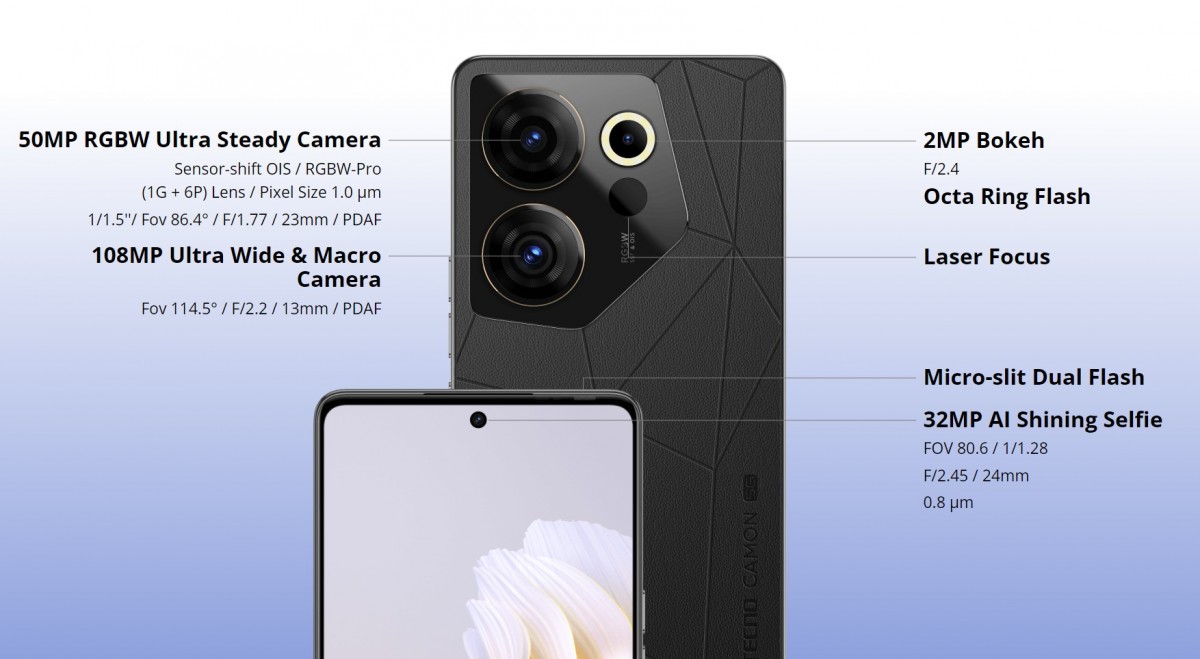 At the end of Tecno's camera announcement, there was another important revelation. the company will be one of the first brands to release the Android 14 update, which will be the first to touch the Camon 20 series (phones ship with Android 13).
Tecno Camon20Premier 5G Here's what to expect, part 1 ("The Beast" is about to be released).